Earlier this month, the United Nations Human Rights Council passed a resolution recognising access to a healthy and sustainable environment as a universal human right. Editor Pippa Neill explores what this means for the future of air quality.
The idea that environmental pollution may infringe on our human rights is not a new concept. It was first formally introduced in 1972 in the Stockholm Declaration when UN Member States declared that people have a fundamental right to ' freedom, equality and adequate conditions of life, in an environment of a quality that permits a life of dignity and well-being.'
Since then, various organisations and governments have been pushing the international community to formally recognise the right to a healthy environment. Last September, over 1,000 civil society organisations wrote to the Human Rights Council demanding urgent action.
After decades of hard work, this finally came into fruition on October 5 2021 when UN Member States voted unanimously in favour of this new right (China, India, Japan and Russia abstained from the vote).
Following the announcement, David Boyd, the UN Special Rapporteur on Human Rights and Environment, said: 'Professionally that was probably the most thrilling experience that I ever have had or that I ever will have. It was a massive team victory. It took literally millions of people, and years and years of work to achieve this resolution.'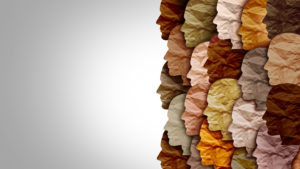 What does this mean for air pollution?
'The right to a healthy environment means the right to clean air, the right to a safe climate, to a balanced ecosystem and to healthy and sustainable food.
'The link between human rights and the environment are very tightly linked and ultimately all human rights depend on a healthy biosphere and a safe climate,' Irmina Kotiuk, human rights lawyer at ClientEarth tells Air Quality News.
With 90% of the global population breathing in polluted air and with air pollution responsible for an estimated 13 deaths per minute worldwide, this resolution has the potential to have huge ramifications for the international community.
'This means that air pollution is now a human rights issue,' says Irmina.
Practical implications
However, the resolution is not legally binding, meaning it cannot influence national or international policies and it remains up to individual countries to adopt this right into their constitutions.
But Irmina is quick to point out that this should not take away from the significance of this resolution.
'This resolution sends an important signal to governments around the world,' she says.
In 2010, the UN passed a similar resolution recognising, for the first time, the right to water and sanitation. This was deemed a huge success and since then, this right has been added to constitutions, incorporated into laws and policies, influenced court decisions and sparked greater government action to deliver on the promise.
Dr. Maria Neira, the World Health Organization's (WHO) environment chief, said the resolution is already having important repercussions and a mobilising impact.
'The next step will be how we translate that on the right to clean air and whether we can push, for instance, for the recognition of WHO'S Global Air Quality Guidelines and the levels of exposure to certain pollutants at a country level. It will also help us to move certain legislation and standards at the national level.'
Importantly, the UK was one of the countries who voted in favour of this resolution. Activists and lawyers hope that this support will be reflected with a renewed commitment and sense of urgency to reduce air pollution.
Irmina says: 'We now know that this is a fundamental human right, but we also know that this is a right that has been neglected for decades, so we must now ask the UK government what they will do to fulfil this political statement on a more practical level.
'This is just one of the building blocks of a whole system of protection needed to enforce our rights to a healthy environment.'
Going forward
In recent years, the number of climate-related litigation cases have sky-rocketed and ClientEarth has repeatedly taken the UK government to court over illegal and harmful levels of air pollution. Lawyers hope that this resolution will help more and more people to invoke human rights in their arguments against pollution and climate change.
'I think it's essential that we see environmental pollution as something that infringes on our human rights. This framework was established to ensure social justice, prevent discrimination and look after the vulnerable members of society. The stronger the framework concerning environmental and human rights the closer we are to ensuring environmental justice.'
Going forward, the council resolution includes an invitation to the UN General Assembly to also consider the matter. The Special Rapporteur says he is 'cautiously optimistic' that the body will pass a similar resolution within the next year.
David Boyd concluded: 'We need governments to move with a sense of urgency. We are living in a climate, biodiversity and pollution crisis, and also a crisis of these emerging diseases like Covid-19 which have environmental root causes. And so that's why this resolution is critically important because it says to every government in the world 'you have to put human rights at the centre of climate action, of conservation, of addressing pollution and of preventing future pandemics.'
It has been clear for many decades that air pollution and environmental degradation are a human rights issue, but this resolution represents a groundbreaking shift in the global perspective, as stated by Irmina: 'We now know that air pollution is a human rights issue, let's just hope that the global community step up to the mark to protect this right.'
This article first appeared in the November Air Quality News Magazine, click here to view.